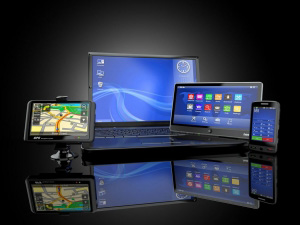 W
ebAtude knows that households all over the world now use the Internet as their information source to find products and services. Mobile marketing is simply the process of marketing via mobile devices which has become an extension of Internet marketing. It consists of ads appearing on an individual's mobile device and every business can benefit by utilizing its resources, and WebAtude believes in developing strategies to bring out the best in any website.
Today, mobile marketing is used by nearly every business for their advertising methods. It is considered a very powerful marketing tool for both virtual and brick-and-mortar businesses. WebAtude knows that mobile marketing is used to increase brand awareness and drive traffic to something specific, events, or locations.
There are a variety of mobile marketing strategies out there all depending on what is best for your business, target audience, industry, and budget. From running ads to mobile apps, mobile is here to stay since mobile accounts for one out of every three Internet usage minutes.
Having the WebAtude team on your side, they are your marketing solution to reach your audience and orchestrate a winning mobile marketing campaign. We stay one step ahead of the competition and stay committed to make your mobile marketing plan successful.
With our combined experience and professional staff, WebAtude will transform your ordinary website into something extraordinary. We stand by our word and demonstrate our ability in all that we do. Our team stands by their proven methods and techniques to develop and provide the perfect strategy for you and your business.
WebAtude knows that by creating engaging content, brands can leverage these tactics to provide a massive opportunity for marketers who optimize their mobile marketing to drive conversions. Companies can put themselves directly in contact with individuals which is proving to be a very effective, and a great way of keeping their audience engaged, updated, and informed.